Enjoy Hanoi Specialties
Enjoying salad at the street of 52 meters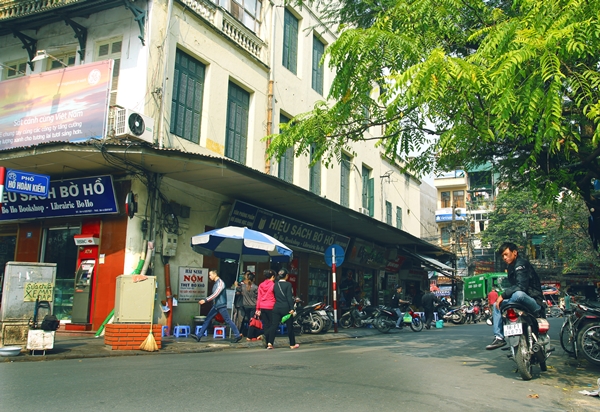 Ho Hoan Kiem street with 52 meters long is the shortest street in ha noi vietnam.  It connects Cau Go street and Dinh Tien Hoang street, looking toward Hoan Kiem lake. In French colonial, it was named Phiharmonique. In addition, the street has a folk name Hang Che lane. At present, the street is known for the dry beef salad which is considered as a specialty of Hanoi.
>>> Ever wonder when is best time to visit vietnam? This guide will tell you the answer. Click now
Only 52 meters long, the name of the shortest street of Hanoi makes both familiar and strange feeling. It is familiar because its name likes another name of Sword Lake that locates opposite and is a symbol of Hanoi. It is strange because walkers think that it is only a small lane from Cau Go road to Dinh Tien Hoang road.
>>> Find out the best things to do, places to go and visit including events and fun activities for sightseeing. Clike here what to do in vietnam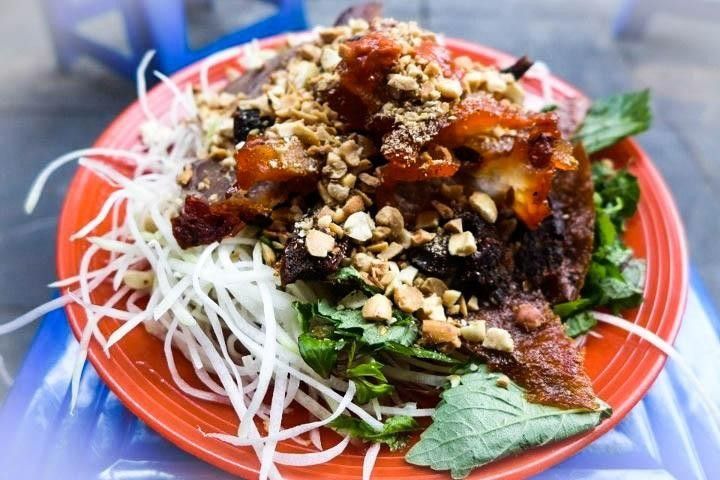 This is one of the most famous dry beef salad places in Hanoi. The store is situated in the shortest street in Hanoi- Ho Hoan Kiem street, just some steps from Hoan Kiem lake. The store's space is quite narrow; hence most customers sit on pavement with tables which are arranged from small plastic stools.
it must be said that the dry beef salad is very tasty and a lot of customers come back many times to enjoy it. The beef salad has a great taste; beef meat is well-done marinated, strange taste from beef tendon and dried beef liver. Its broth is described with sour taste and all combination is great.
Not only beef salad, the store also serves other dishes such as: spring roll, steamed rice pancakes, bird salad, etc. Visiting Hanoi without tasting the dry beef salad here is a big miss.
Related: Top Five Attractive Salad Stores In Hanoi
 "The Brand" Fruit Salad In To Tich Street
To Tich street (Hoan Kiem district) is 96 meters long, from Hang Quat street to Hang Gai street. In French colonial, the street was called Ruelle De To Tich. From a narrow lane, To Tich was expanded in 1920s. The street was known for the wood traditional craft, it still exists nowadays.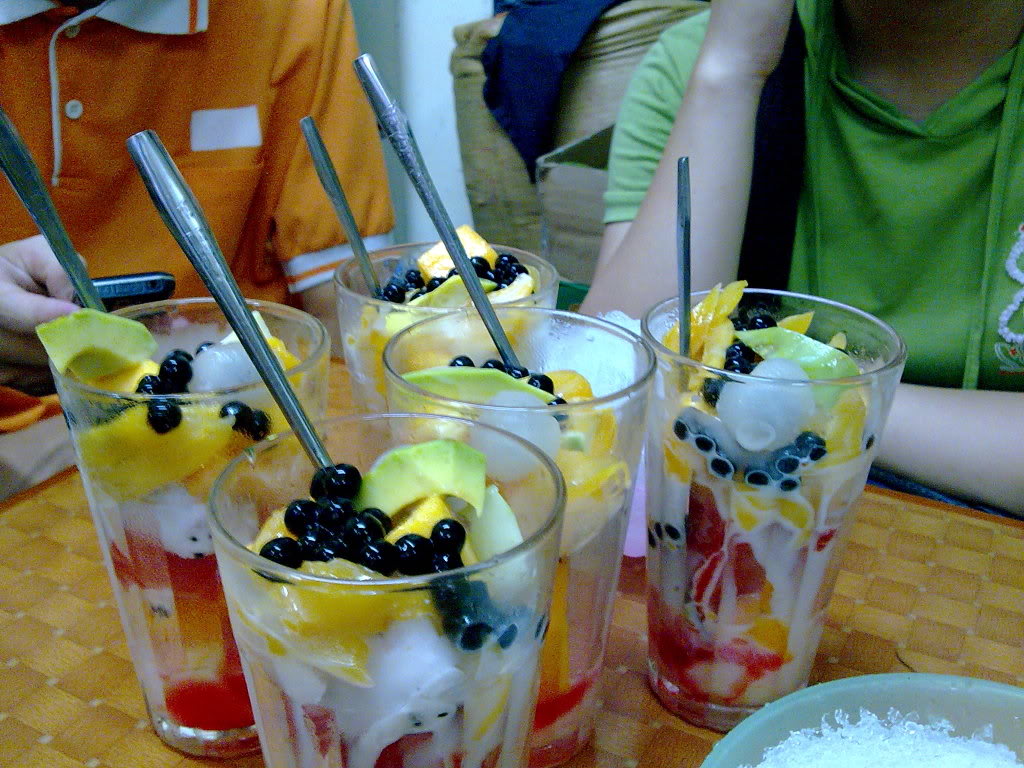 The small To Tich street with a narrow space but always are packed with tourists and vehicles. Located in the center of Hanoi, visitors at To Tich street not only enjoy specialties but also take a stroll and enjoy the unique atmosphere of Hanoi in this small street. To Tich street is known for Fruit Salads which is considered a drink or a kind of food.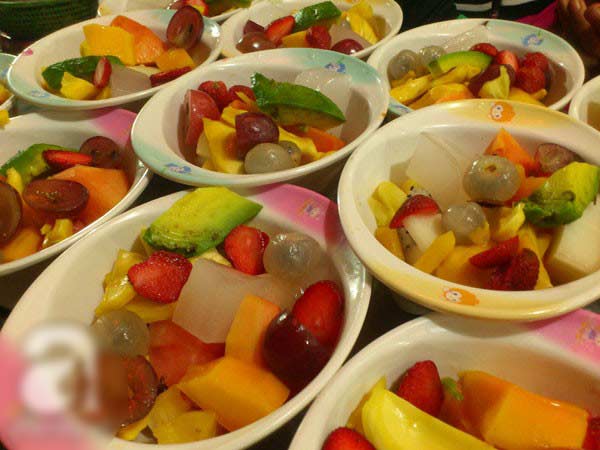 Every store has a variety of fruits. Fruits are cut into small pieces and then pour into a cup. There are lemon, mango, custard apple, avocado, cantaloupe, jackfruit, longan, black pearl placed in order with attractive and eye-catching colors: green, red, yellow, etc.